Forum Projects 2021
Projects Selected for Pitch
Denmark
Bravehearts
In 2020 Joannahuset opened as Denmark's first safehouse for children who have nowhere else to go. Since then, more than a hundred children have reached out for shelter and counselling. According to Danish law, a child should always be heard in cases about its well-being. But this rarely happens. We follow the children's struggle to be heard in a system where they are far too often ignored.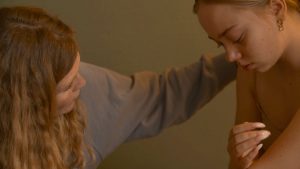 by Mette Korsgaard / Hansen & Pedersen, Malene Flindt Pedersen
Devil's Coin
Two astute reporters, Camilla and Marie, hear that occult coins have been found in Danish churches. They discover that the coins refer to a secret satanic cult from a remote island, and they also learn that a young filmmaker, Jonas, has been completely obsessed with the cult. All three of them dive headfirst into the mystery, as an epic tale of love, suicide and unstoppable life-force unfurls.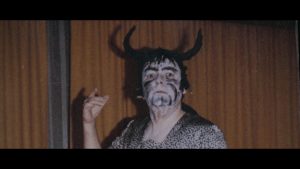 by Janus Køster-Rasmussen / Wingman Media, Peter Engel / Piraya Film AS, Torstein Grude & Bjarte Mørner Tveit
Fighting Demons with Dragons
A coming-of-age documentary series about Josefine, Ask and Luca at Østerskov Boarding School. The only school in Denmark where imagination and role playing is an integral part of teaching. Will these teens who always felt like outsiders finally fit in?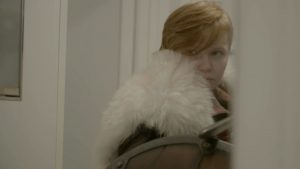 by Camilla Magid / Final Cut for Real ApS, Heidi Elise Christensen
The Monk – Into the Jungle
A film director is searching for the meaning of life. A monk commits suicide. An abandoned son is looking for answers.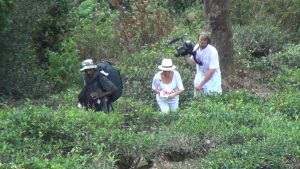 by Mira Jargil / Moving Documentary ApS, Christian Sønderby Jepsen
Tourist
The tourist business in a historical crises. We see it from the Nordic travel king to the masseur in Thailand. A story about change and survival.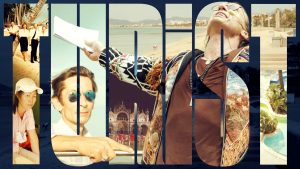 by Mikala Krogh & Eva Mulvad / Danish Documentary, Mikala Krogh & Eva Mulvad
Wildcard Denmark / Better I Go Suffer
On Christmas Eve 1989 when Patricia was only two years old, her mother was brutally murdered by two gunmen in their home in Uganda. Now, thirty years after the killing Patricia is finally ready to return home and take a look at her traumatic past.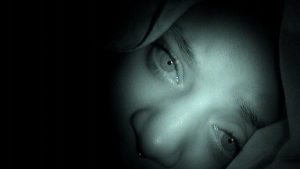 by Patricia Bbaale Bandak / Monolit Film, Victor Cunha
Finland
Carmen
A documentary feature about Carmen, 13. She lives with her aunt and grandmother in suburban Kemi, Lapland. Carmen is fearless and passionate, who loves to dance hiphop. She hates going to school and doesn't agree with the box in which the surrounding world wants to place her. We follow how Carmen grows to be a woman, and how she has to choose between Romany culture and the mainstream.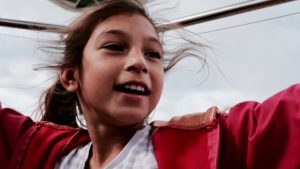 by Pihla Viitala / Tuffi Films Oy, Venla Hellstedt
Nasrin's voice
A documentary film about a young woman who no longer agrees to remain silent. The project is confidential.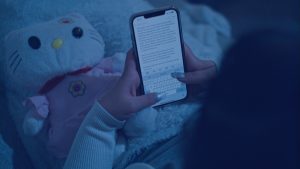 by Kaisa Rastimo / Image Club Oy, Ella Ruohonen
Wildcard Finland / Lynx Man
Lynx Man is a poetic documentary about pensioner Hannu's efforts to form a connection to the Eurasian lynx hiding in the forests. With his trail camera, Hannu opens a gateway into the Finnish nature and to seeking a genuine connection to wild animals.
Can Hannu save the Eurasian lynx, or is it in fact nature who ultimately saves the man?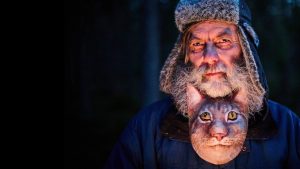 by Juha Suonpää / Wacky Tie Films, Pasi Hakkio & Niina Virtanen
Iceland
Dancing Lines
Only when I paint can my thoughts roam free! Kalli began his journey into the world as a fully matured, healthy infant. A chain of human and medical mistakes condemned him to a life of isolation, unable to speak or control diminishing muscles. At 34, this established artists shares his story of darkness & victories.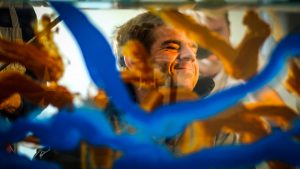 by Fridrik Thor Fridriksson / Ursus Parvus, Hlín Jóhannesdóttir / JONAA, Vilborg Einarsdottir
Hanging Out
The film will play out like a lyrical dream where Carinthia will tell her story and visit her friends to laugh and cry over old adventures and misadventures. Intimacy in rarely seen photographs are like the "unknown" rock history of the fabulous 70's, Ronnie Wood says: "Carinthia was taking photographs while we were getting on with life. We were just hanging out."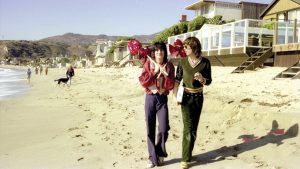 by Ragnar Agnarsson / Sagafilm Productions, Margrét Jónasdóttir
Wildcard Iceland / The Ground Beneath Our Feet
The Ground Beneath Our Feet shows the hidden world of everyday rituals of our elderly in what is their last home, but also an institution. We have become detached from the daily routines of the elderly, partly because we do not live in three generation households anymore. There is nowhere to go to after Grund, but the ground herself. But life prevails as long as it can.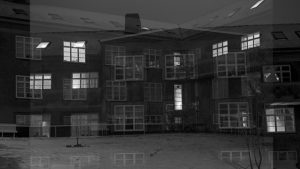 by Yrsa Roca Fannberg / Akkeri Films, Hanna Björk Valsdóttir
Latvia
Podnieks On Podnieks
This film is going to be an exploration of the intense life lived by Podnieks. A biographical recreation of his life through his interviews and diaries, combined with the addition of his original filmed material. The backbone to the film focuses on the life and challenges of a creative person and the unique time he lived in – from the harsh Soviet times to the fight for freedom.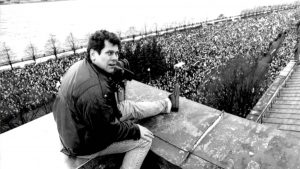 by Anna Viduleja / Juris Podnieks Studio, Antra Cilinska
Norway
An Army of Women
How do sexual assault survivors Hanna and Marina create a new normal for themselves in a society that doesn't recognize there's a problem? We follow two women through emotional wins and setbacks as they take on the criminal justice system and sacrifice everything in their fight to be believed, ultimately offering a hopeful look into a movement that could change the future for women everywhere.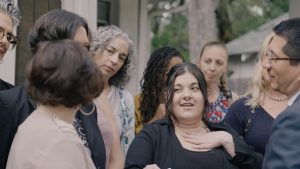 by Julie Lunde Lillesæter / Differ Media, Natalya Sarch / Lost Footage Films, Jessica Wolfson
Curtain Call
A faded old genius, suddenly widowed, is left unable to care for himself. His daughter Viktoria (40) puts her life on hold to clear his mess. This in love, and to guard his legacy, but makes clear – it comes with a price.
Stein Winge is the enfant terrible of the performing arts in Norway. He is widely known nationally and internationally for his staging of the classics of opera and theatre.
by Frank Kjosås & Per Olav Sørensen / f(x) produksjoner AS, Benedikte Bredesen
Lapp versus Sámi
In mid-Sweden, South Sámi Erik would rather be a reindeer-herder like his ancestors than work with garbage. In 1975 his birthright to the land was given to a North Sami group, who was forcefully relocated there by the state. Today North Sámi Inger Ann is a powerful herder by inheriting everything Erik lost. Now they fight for their way of life in court, while the authorities turns a blind eye.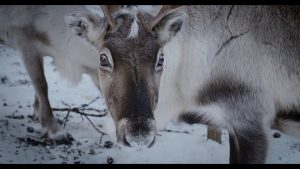 by Ellen-Astri Lundby / Ten Thousand Images AS, Mette Cheng Munthe-Kaas & Johanna Dorothea Raita / Saltfilm Sweden AB, Jesper Bergom-Larsson
The Renaissance Prince
18-year-old painter William Heimdal rejects the artistic and cultural trends of the 21st century. He sees himself as a man out of time, and longs for past centuries in which men were men, women knew their place, and a classical painters' genius was universally recognised.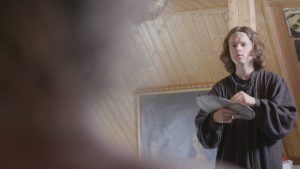 by Emily Louisa Millan Eide / Screen Story, Thorvald Nilsen
Wildcard Norway / Woolly
"You should only keep the number of livestock animals you have time for looking into the eyes of – each one of them, every day. Only then can you be sure they are all doing well" (Terje, 69 years old). This film is about making important life choices, about retiring when the time is right, about being part of a long tradition, and about finding your own way in someone else's tracks. And it is about Sheep.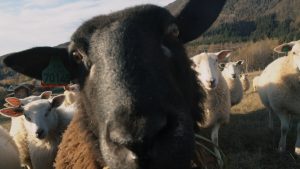 by Rebekka Nystabakk / f(x) produksjoner AS, Benedikte Bredesen
Poland
Lili
Since her parents' split, Lili has been sharing her time between two homes. Her mom, a calm and caring woman, gives her the harmony and safety she needs. Meanwhile, her dad is an adventurer. His goal is to show the world to his bright daughter. Their fearless journeys are an opportunity to tighten their bond. With a baby sister on the way, Lili's life is about to get even more exciting.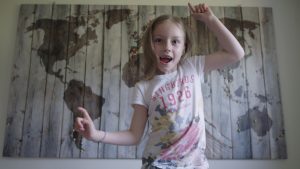 by Sylwia Rosak / HAKA Films, Tomasz Morawski & Katarzyna Kuczyńska / Bionaut
Sweden
Daughters
Sofia, Hedvig and Maja grew up together in Southern Sweden with their mom Carolina. In 2010 Carolina took her own life. Left behind were three girls: 8, 10 and 17 years old. The film follows the sisters' grieving process as children as well as in their early adult years, documenting intimate conversations about their loss and what it is like to come of age in the aftermath of trauma.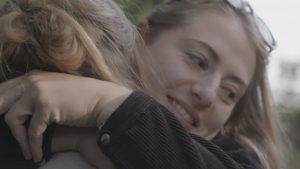 by Jenifer Malmqvist / WG Film AB, Margarete Jangård
Israel and Palestine on Swedish TV 1959-1989
A new film from the makers of The Black Power Mixtape 1967-1975, made up of unique footage from perhaps the world's most comprehensive archive depicting both sides of the conflict, the SVT archive. Challenging the conventions of how history is written through archive material, the film tells the story of how one country's media perceived one of the world's most infected territorial conflicts.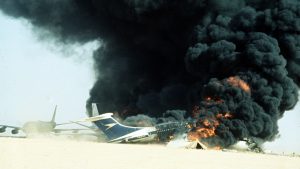 by Göran Hugo Olsson / Story AB, Tobias Janson & Dennis Harvey
Some Walk in Broken Shoes
In October 1987 the 50 years old Cornelis Vreeswijk, gives a final interview on his death bed. "There are certain moments in my life that are less flattering, but they must be told as well" he says. After the box office hit Tusen bitar director Magnus Gertten is once again depicting a loved, but complicated music legend with the full story of Cornelis Vreeswijk in all its grandeur and grit.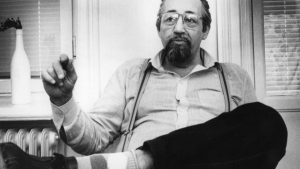 by Magnus Gertten / Auto Images AB, Ove Rishøj Jensen / UpNorth Film
The Phantom Pain of Rojava
The film is a journey into the life of a group of female fighters whose dream is to change the world by starting a women's revolution.
While the battlefield becomes the real theater of war, the memories, ambitions and dreams of these women build a metaphoric narration for one of the most heroic resistances in the history, the resistance of Rojava.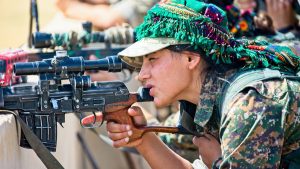 by Maryam Ebrahimi / Mantaray Film AB, Stina Gardell & Mirjam Gelhorn
Wildcard Sweden / Meril
After transitioning Victoria tries to make sense of it all. She should be happy, instead new life came to a halt after losing her close friend Meril. Athena and Nami are on their own journeys from male to female. Victoria brings them to Thailand to recreate the memories from her surgery. This also means returning to Meril. Together they try to understand what it really means to be a woman.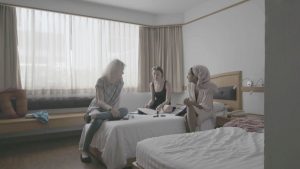 by Victoria Verseau / HER Film, Malin Hüber
Projects Selected for Observer+
Denmark
About A Hero Dreaming Up Surprisingly Ordinary Dreams
A documentary about a man grieving his life lost to a machine and about the machine's struggle to find its place in his absence.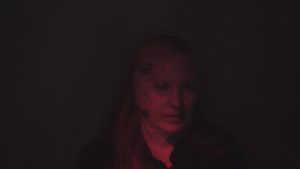 by Piotr Winiewicz / Makropol, Mads Damsbo & Jakob Kirstein Høgel / Tambo Film, Rikke Tambo Andersen
Grief
The film will give the audience an insight into our modern society and show how it is that the human emotion of grief has been turned into a disease. We follow researchers who are trying to understand the nature of grief by talking to grieving people, registering and mapping what they think and feel, and others, who are trying to understand society's motives for making grief a disease.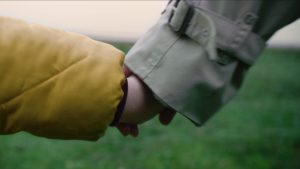 by Sami Martin Saif / Toolbox Film, Signe Leick Jensen
My Family's Imaginary Life
The cinema has been a refuge for the Ács family from Hungary's regimes and the family's dramas. For Attila, the films have been a refuge from the pain of being abandoned by his mother. When Attila finds his great-grandfather's cinema diary it dawns on him how his family escapes reality through films. If Attila is to reach his mother, he must break the spiral and oppose his dominant grandfather.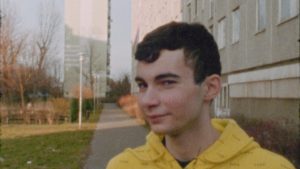 by Ida Marie Gedbjerg Sørensen / Tambo Film, Rikke Tambo Andersen / Little Bus Productions
Pensioner
My father left a long working life in a sad way. Small business, bad economy, and a man filled with shame.
I'm sure this way of ending his working life influenced what has followed, and I can't stop thinking about, how it may have been different if someone had given a small speech, mentioning his qualities as a human being at work and off.
This film is a tribute to my father and the many like him.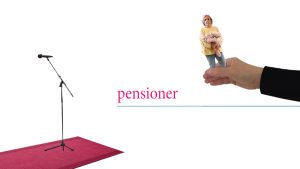 by Carina Randløv / Northern Souls, Marie Schmidt Olesen
The World is Out of Focus
A story about the lives and histories of four photographers. Marianne Engberg (1937), Else Tholstrup (1929), Nanna Bisp Büchert (1937) and Tove Kurtzweil (1938 – 2018) all began to earn a living as photographers decades before feminism, activism and identity politics. They threw themselves into photography without challenging existing structures because the most important thing was to make images.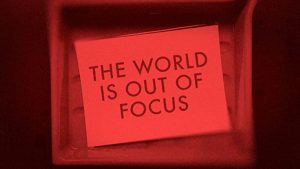 by Iben Haahr Andersen / Klassefilm ApS, Lise Saxtrup
Estonia
Experts of Love
A personal and intimate observation of the lives of three couples for whom a monogamous relationship is not satisfying enough. They believe polyamory – being romantically involved with multiple people at a time – is the new culture of love. The brave pioneers are ready to face jealousy, loss and depression but are also eager to love.
by Eva Kübar / Moonwalker Film, Andres Maimik
Finland
Lock-In
In 1984, 11 miners locked-down inside the mercury mines of Almadén (Southern Spain) for 11 days to claim for better working conditions. 35 years later, an emigrated local filmmaker comes back to post-industrial Almadén with the idea of making a film about the mining strike. What starts as a reenactment of a past strike turns into a social movement attracting media attention throughout Spain.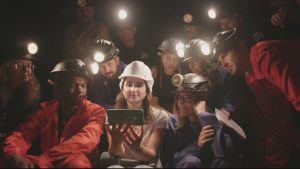 by Chico Pereira / Making Movies Oy, Kaarle Aho / OPA Films
Máhccan – Homecoming
The emotionally broken Sámis finally get back their ancestral heritage that has been taken away from them. The film director Suvi faces the collective pains and starts to break the outside image of the Sámis, not only for herself but for the wellbeing of the whole nation.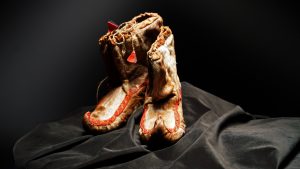 by Suvi West / Vaski Filmi Oy, Janne Niskala
Mono No Aware
Mono No Aware – The Pathos of Things is a ten minute virtual reality documentary about the deserted towns around the Fukushima Daiichi nuclear power plant accident in Japan.
The viewer can walk around the area using their VR-glasses. The former residents of the towns come back to tell their stories as immaterial and shivering entities, fluctuating in and out of space and time.
Mono No Aware has been developed at CPH:LAB of CPH:DOX – Copenhagen International Documentary Film Festival 2022.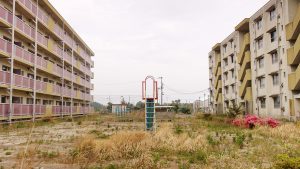 by Timo Wright / Wright & Co Oy, Ada Johnsson
The Last Misfits by the Golden River
The film follows the last gold miners living in the midst of wilderness in Lapland. With only an old television set as their messenger of the outside world, the miners try to make the most of their last moments in existence as the Finnish government is closing down their way of living. The community tries their best against the impending legislation, that is ultimately leading to their downfall.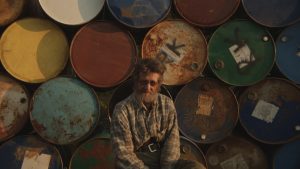 by Juho-Pekka Tanskanen / Danish Bear Productions Oy, Isabella Karhu / COIN FILM GmbH
Iceland
Atomy
Brandur, a quadriplegic social entrepreneur from Iceland, along with his girlfriend and gang of helpers, flies to Nepal for alternative physical therapy. There he is told that he will walk again in one year.
The exercises and esoteric techniques used by his healer, Rahul, show great potential but Brandur needs to face his biggest challenge yet, changing the way he thinks.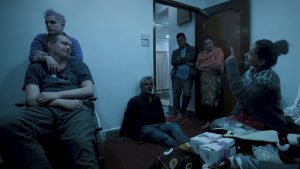 by Logi Hilmarsson & Christian Elgaard / Vanaheimur, Logi Hilmarsson, Christian Elgaard & Hlín Jóhannesdóttir
Norway
Efforts
Between the years of 1956-1967 Norwegian men were called to serve with the United Nations Emergency Forces. Their mission: to keep peace in the Middle East. Sixty years later, I meet them as a Palestinian filmmaker trying to bring their memories and the history of that time back. I want to shed the light on these veterans, their memories, their images, and the consequences that we still live with.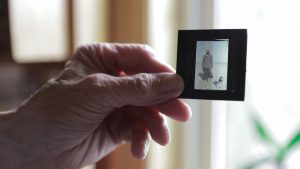 by Mohamed Jabaly / Stray Dog Productions Norway AS, KriStine Ann Skaret
Gunnar Goes Daddy'o
Gunnar has always been panicking, struggling to be present, to fill the role of the modern father and husband and to connect with his wild son. Through 18 years of personal archive footage and reconstructions, Gunnar tells the story of three generations of connection and disconnection, the complexities of the father-son relationship, and the mysteries of love and masculinity.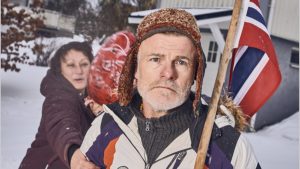 by Gunnar Hall Jensen / UpNorth Film, Ingrid Galadriel Aune Falch, Christian Aune Falch & Torstein Parelius
IndieFilm_Upnorth Oct 2020_01
Confidential Project.
by Håvard Bustnes / Indie Film AS, Carsten Aanonsen / UpNorth Film
Nordic Stars Morning Calm
Since the Korean War ended in 1953, about 200 000 children were adopted to western countries, and Scandinavia adopted more Korean children than anyone else. Aino Rinhaug, a 47-year-old Korean-born adoptee to Norway, is an aspiring writer and poet. She uses her personal adoption story as aesthetic inspiration and investigates her Korean roots through meetings with artists with similar backgrounds.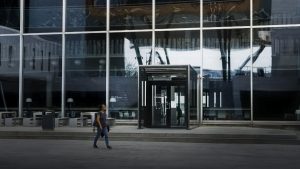 by Shirley Kim-Ryu / Sant & Usant AS, Helen Prestgard & Anita Rehoff Larsen
The Video King
In 1980 Jan is in London with a suitcase full of money to buy action and porn movie cassettes, with a vision to turn his grocery store into the very first video rental store in Norway.
Business booms until police seize violent action and porn movies in a raid, and a fanatic arsonist sets the store ablaze.
A wild hybrid film from when video violence and porn changed our culture.
by Bjørn Eivind Aarskog / Filmhimmelen AS, Bjørn Eivind Aarskog
Undefined
Imagine your child has so much pain in her foot she can't walk, but the doctors can't explain why. Never before have Norwegian hospitals admitted so many children with inexplicable symptoms. With a unique approach the pediatricians Elin and Hans Petter find connections and answers other doctors have ignored. With genuine interest in the child's life they make miracles happen.
by Åse Svenheim Drivenes / Fuglene AS, Gudmundur Gunnarsson & Kari Anne Moe
Poland
Trust Me
Love is simple, a relationship is complicated. Everyone is looking for a happy and fulfilling relationship. But how can one be certain that it will keep its shape – full of love, passion and common interests? How long can it last? How can such a relationship even work in a world where everything seems to be available all the time?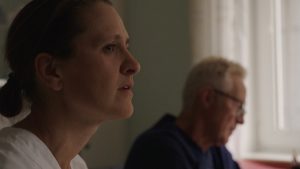 by Joanna Ratajczak / Silver Frame, Stanislaw Zaborowski / Feierabend Produktion, Oliver Stoltz
Sweden
Aida Was Here
A childhood from diverse perspectives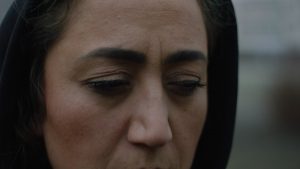 by Amanda Pesikan / Mantaray Film AB, Maida Krak
Celtic Utopia
Celtic Utopia tells a story of contemporary Irish Identity and lasting colonial wounds through a new wave of young traditional musicians – some of whom coming from hip-hop and punk – and archive material. Structured as a traditional music session, where the musicians hand the word over to each other, the film asks the question: Can music help a country come to terms with its colonial heritage?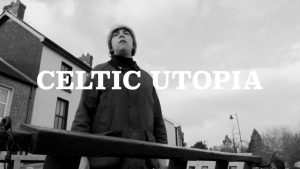 by Lars Lovén & Dennis Harvey / MDEMC, Elin Eriksson
Ci and Aana
Ci and Aana befriended in the corridors of the hospital. As children they were diagnosed with cancer and recovered a few years later. The film follows them in midst of regular medical tests, fears, and the thrills of the first years of adulthood. They share a deep connection, having seen their worst days at a fragile age. When moved to the adult department they need take charge of their new life.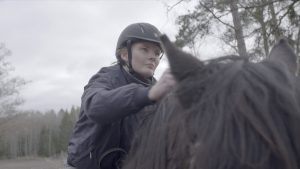 by Anna Eborn, Åsa Ekman & Oscar Hedin / Film and Tell AB, Oscar Hedin & Marina-Evelina Cracana
Labor
Ellie moves to San Francisco to explore their queer sexuality. They instantly fall in love with the city and the sex positive lifestyle it offers.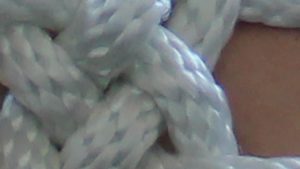 by Tove Pils / Story AB, Melissa Lindgren & Mia Engberg
Land of Dreams – Sweden Revisited
Sweden's identity has its roots in the well known Nordic Welfare. But if we took a closer look – what do we talk about, who are we, what do we value? A cross-section of society, a depiction of people and diversity. The film is made with a presence through the camera, with a clear-eyed look at humanity, the rapidly changing image of Sweden today, in these times when pandemic mode is the new normal.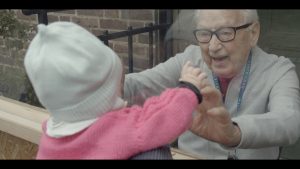 by Kirsi Nevanti / Nevanti Film AB, Anna J. Ljungmark
Out of Place
Mohammed, a chubby teen, dances Dabke in Jabalia refugee camp, Palestine, in 2000. His dancing doesn't impress. Instead, he's given a camera. He films the war that surrounds them and the dancers' resistance through dance. They become his closest friends. 10 years later, they all live in different parts of Europe. He continues to film them, this time in search of a family and a home in exile.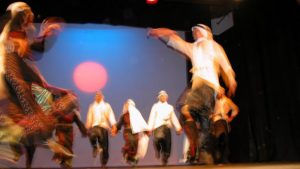 by Mohammed Al Majdalawi / Filmilia AB, Manolo Diaz Rämö & Beatrice Pourbagher Garcia