Film Tips
Stream Nordic documentaries and short films from our film catalogue for free. We offer a curated film program for you to enjoy every month online. To stay up to date on the monthly film tips, make sure to subscribe to our newsletter. 
January 2023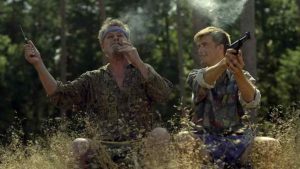 A new year filled with films and festivals. We start the first film tips of the year with a look at a few past winners from Clermont Ferrand International Short Film Festival, which is around the corner, taking place 27 January – 4 February.
These shorts made an impact and won an award in the respective year of competition. We'd now love to share them with you and hope you enjoy!
Film Tips December
Short Film Day 2022
As we draw close to the holidays, family and relationships are explored, serving up lots of great moments of entertainment, awkward conversations, misunderstandings, and love and tenderness. A short film compilation from our great Nordic archive shines a light on just this and isn't to be missed. So enjoy some fantastic short films on this shortest day of the year!
November Film Tips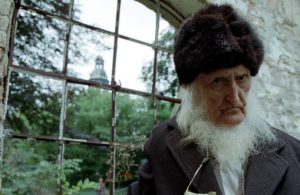 The Monastery
Pernille Rose Grønkjær, Denmark, 2006, 84 min.

The film is available Here on demand.

This is the story about Mr. Vig, a well educated 86 year old bachelor, and Sister Amvrosija, a Russian nun, who by chance, or destiny, becomes part of his life. Mr. Jørgen Laursen Vig is owner of a worn down castle situated in the Danish country side. All his life Mr. Vig has dreamed of turning his castle into a Russian orthodox monastery.
We had a chat with Pernille Rose Grønkjær about her film. Read the interview here.
August Film Tips

This month, we focus on all things queer. We invite you to experience a reality from a perspective, which you might not have considered. The three films we have picked will show you our world through some pretty special and brave humans.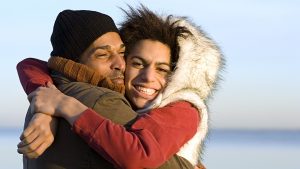 14-year-old Hairon dreams of becoming a drag queen in Let's Be Together by Nanna Frank Møller. What he doesn't know is that he isn't alone.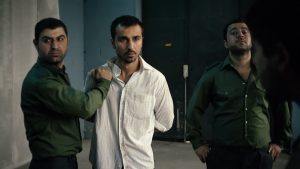 Jenifer Malmqvist's On Suffocation pits the poetry of love against the brutality of a regime.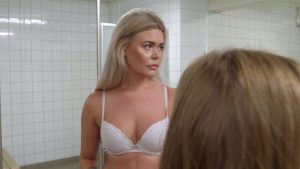 What is a Woman?  The director Marin Håskjold contemplates this question in a women's locker room. 

Kids Corner



In Hubert – Fire! Fire! by Frank Mosvold and Tom Petter Hansen, Hubert  tries to help out, but cries fire too many times and then when it really counts, nobody believes him.


July Film Tips
A heat wave doesn't only happen during the summer. It also happens when you experience a wave of emotion; a rush that makes you warm inside. Think of sweaty palms, red cheeks and a racing heartbeat. Longing, desire, anger, jealousy, lust, rage and love – all of these make your blood boil, make you tingle, make you act irrationally and maybe even give you courage. The three films we have selected for July are designed to make you feel, well, a lot. 
Put your feet up, get a cold drink and ride the heat wave with us.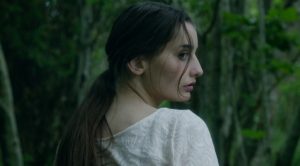 In Stallion by Ninja Thyberg we experience lust through Adena, whose object of desire is her teacher.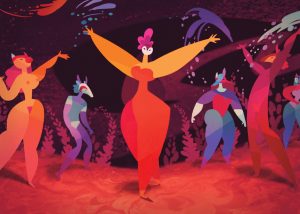 Sometimes we long for freedom and an escape from the mundane of the everyday. Enter Bacchus by Rikke Planeta.




A man feels uncontrollable rage, when a neighbour shoots his dog in The Dog by Aleksander Leines Nordaas & Hallvard Holmen.


Kids Corner



In The Tweetlings – Down by the Riverside by Tone Tarding, Sille and Saxe go down to the river to fish – or not to fish. This one is for the youngest of our audiences. 


June Film Tips
The European Union is a political and economic union of 27 member states that are located in Europe and has a total area of 4,233,255.3 km2 and an estimated total population of about 447 million.
An internal single market has been established through a standardised system of laws that apply in all member states in those matters, where the states have agreed to act as one. EU policies aim to ensure the free movement of people, goods, services and capital within the internal market, enact legislation in justice and home affairs and maintain common policies on trade, agriculture, fisheries and regional development.
From the outside, the EU can seem like a big and complex system, and it is therefore a perfect subject to examine through the lens of filmmaking. Here are three films that take a playful look at the EU.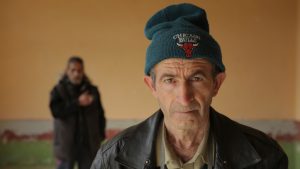 In The Good Postman by Tonislav Hristov we follow Ivan, the village postman, who runs for mayor hoping to revive the dying village by welcoming refugees. His opponents want to either close their eyes or shut down the border and reintroduce communism. During the campaign, Ivan learns that the best intentions may still not be enough, but even the smallest deeds count.


The contrast between a traditional pastoral idyll and the increasing control systems by the EU in contemporary life has inspired filmmaker Jan Troell to symbolic satire in The Yellow Tag.
Kids Corner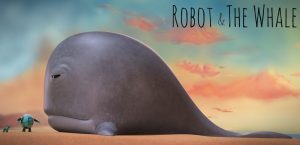 This month's film is Robot & the Whale by Jonas Forsman about a meeting between a robot and a whale.
May Film Tips
Despite great strides made by the international women's rights movement over many years, women and girls around the world are still suffering inequality in all fields and their freedoms as well as their bodies are politicised and curtailed.
In May, we are shinning a light on women's rights through stories about the issues women face in the Nordic countries as well as globally.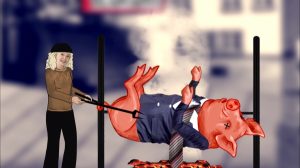 Kitchen Sink Revolution by Halla Kristín Einarsdóttir shows us how the the women's liberation movement bravely entered candidates for city council in Reykjavík. Little did they know that sixteen years later the Women's Alliance would still be in parliament working to change the way we think about equality, democracy and tyranny. What happens when a feisty grassroots movement invades the system?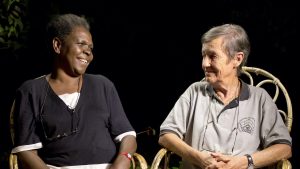 In Leaving Africa by Iiris Härmä, we follow Riitta, a Finnish doctor, who has been working in Uganda for more than 25 years. With her Ugandan friend, Catherine, she brings sex education to Ugandan villages.  A film about the quest for gender equality in Africa and the world's greatest challenge – the population explosion.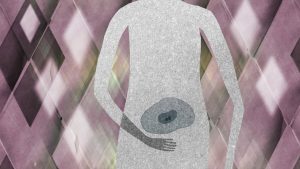 In Embryo, Emma Thorsander guides us through women's stories about abortion experiences. An atmospherically charged documentary about what still is a sensitive and taboo subject.
Kids Corner

Why should adults have all the fun? This month, we're introducing 'Kids Corner', which will be featured every month alongside our themed film tips.
A corner for children and childlike souls everywhere – enjoy!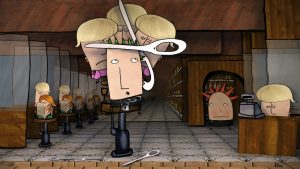 This month's film is Guri Gursjen & Gursjan Gru by Eirik Aude & Johanne Anda about two lonely punk rockers in the big city.
April Film Tips


From an imaginary, but possibly very real, visit from outer space to a factory where laughter is fabricated, April's films shed some light on what it means to be human.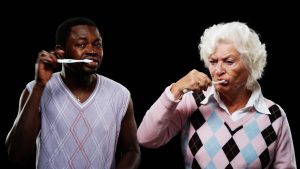 Human by Thomas A Østbye, a short documentary, which examines what happens when you take a person from their familiar surroundings and place them in a neutral context.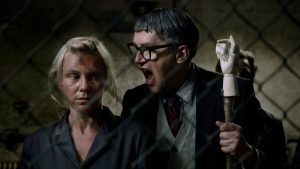 Ha Ha Ha by Samuli Valkama. Genuine laughter doesn't exist and has been replaced by a canned version simply called the 'Haw Haw'. What does it mean to truly laugh?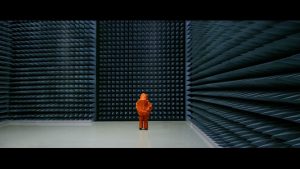 The Visit by Michael Madsen, an imaginary meeting between man and intelligent life from outer space. The film explores a first contact scenario, which looks at who we are, what we are and how we behave.